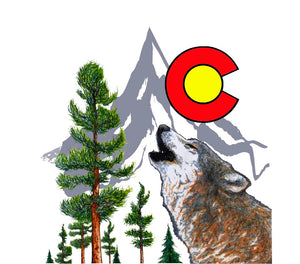 Durable Weather-Resistant 2" x 2" Vinyl Multi-Use Mini Colorado Wolf Sticker.

Welcome back, Red!!!
This Local, Hand-Drawn Mini Colorado Wolf Sticker features a special laminate that protects it from exposure to wind, rain and sunlight. You can even put it in your dishwasher and have her coming out looking brand new.
Apply to Water Bottles to Car Windows to Laptops, to almost anything...