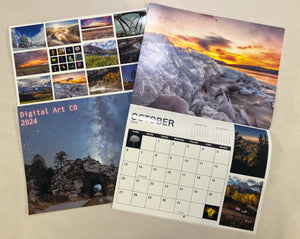 Photography has taken Digital Art Company to so many places and on so many great adventures.  Their
 hope is to share the magnificence and wonder of the great state of Colorado along with the tranquility and peace they've experienced. We hope you're able to witness the beauty of this state we're all so proud to call home with this 2024 digital art calendar.
Adventure is out there!